Training & Learning Management System
(Coming Soon)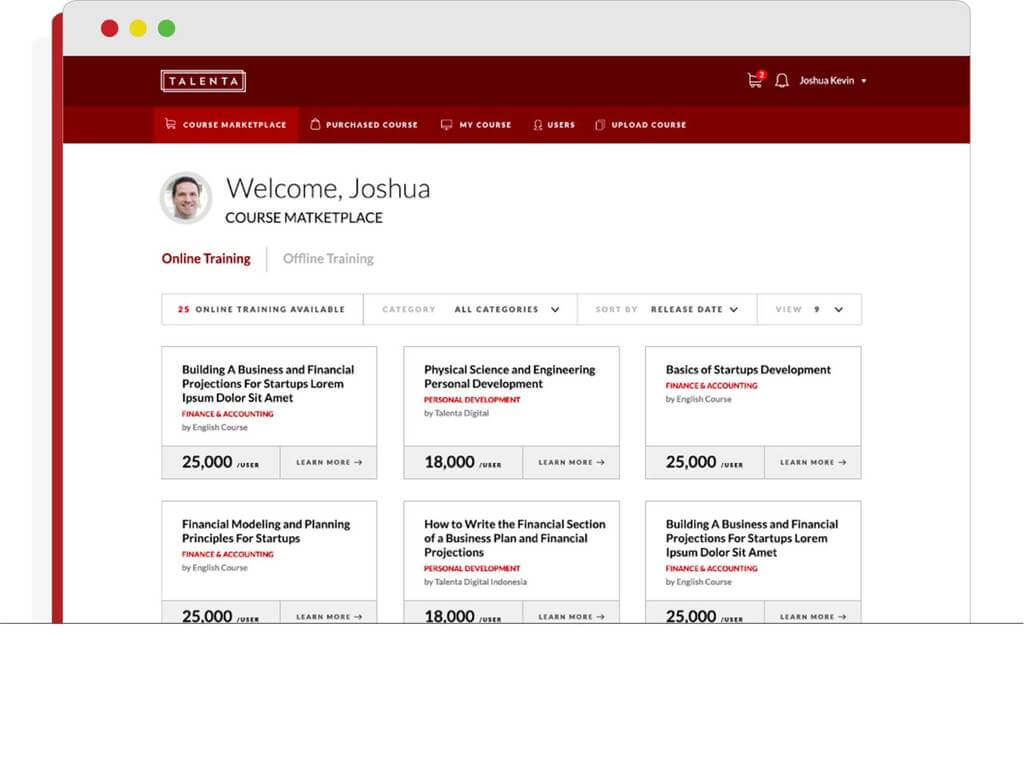 Making training and learning easy through Talenta Training

Available on all platform
Talenta Training will work across all platform from web, mobile, and tablet devices to help you learn anywhere and anytime.

Cloud based system
As a cloud software, we store all the training materials online. This will help to access your content anywhere and at any time.

Advanced tracking and reporting
We believe progress is important and even more so to track it. With our advanced tracking and reporting system, we can help you to track your employees' training and create a report that you need.

100% Secure
With our encryption and protection, we deliver a secured software and platform to store your learning materials. Your administrator account can also select which content can be accessed by who so it will not fall to the wrong hands.

Save time and money
No more storing your material on a company's server and have a complicated access to it. Save time that you spend on training multiple new hires for days. We believe that now we can provide training from anywhere that has an internet connection. We believe that our pricing also allows companies from small to large corporations, to use our awesome software.

100% Here for Enterprise
Training hundreds, nevermind thousands of employees, can be a headache. Talenta Training is an online learning management solution that includes customizable reporting. Use Talenta Training for Compliance Training, Employee onboarding, Training new branches, and more