<![CDATA[YII-BLOCK-BODY-BEGIN]]>

Contact direct line sales :
+62878 8337 8022

Employee Database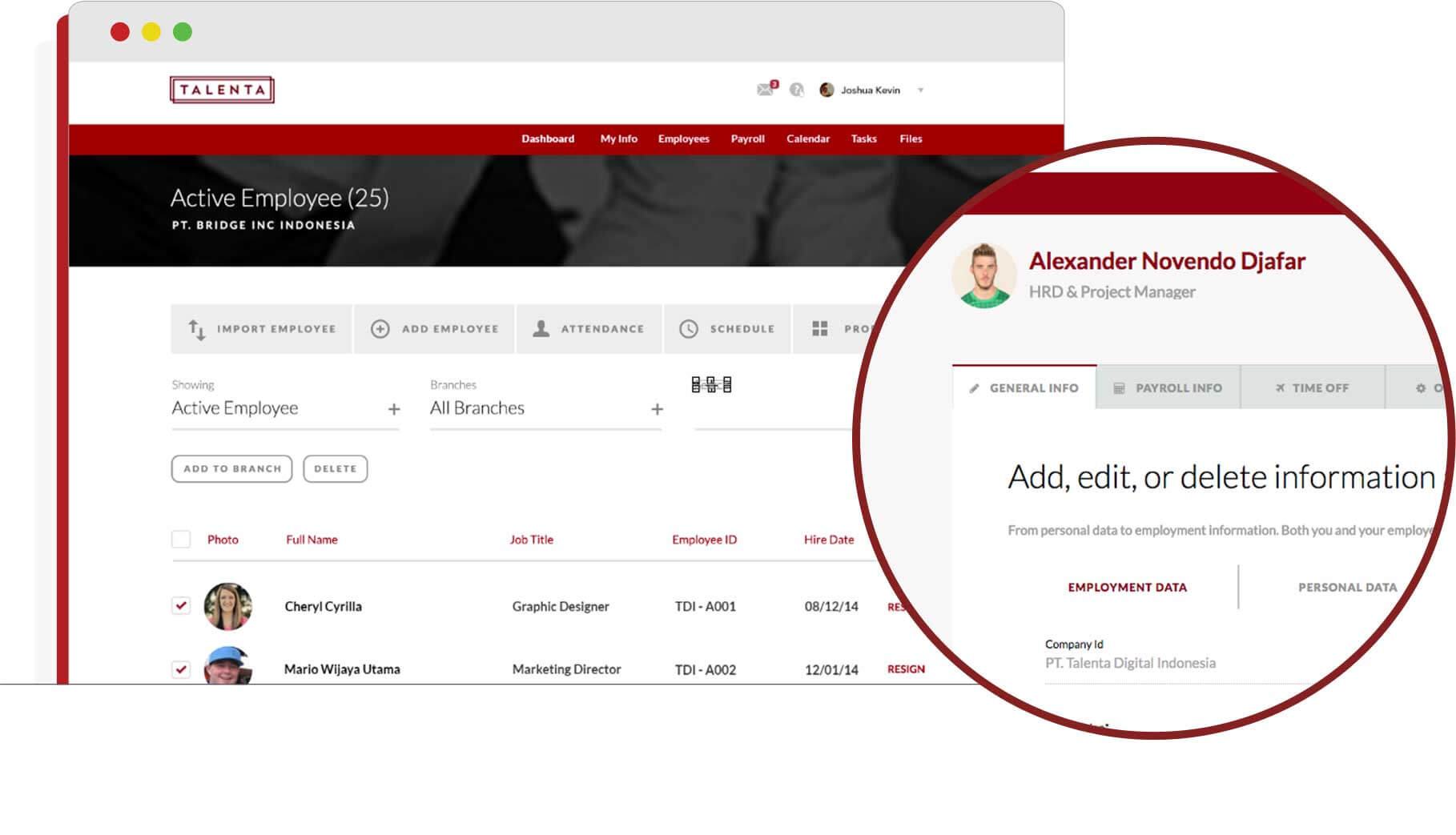 With Talenta you can add and manage employees in your organization effortlessly. All data can be imported using Excel spreadsheets and employees can view their own information. Keep all your employee data neatly organized in Talenta, so you'll never have to dig through pages of spreadsheets again.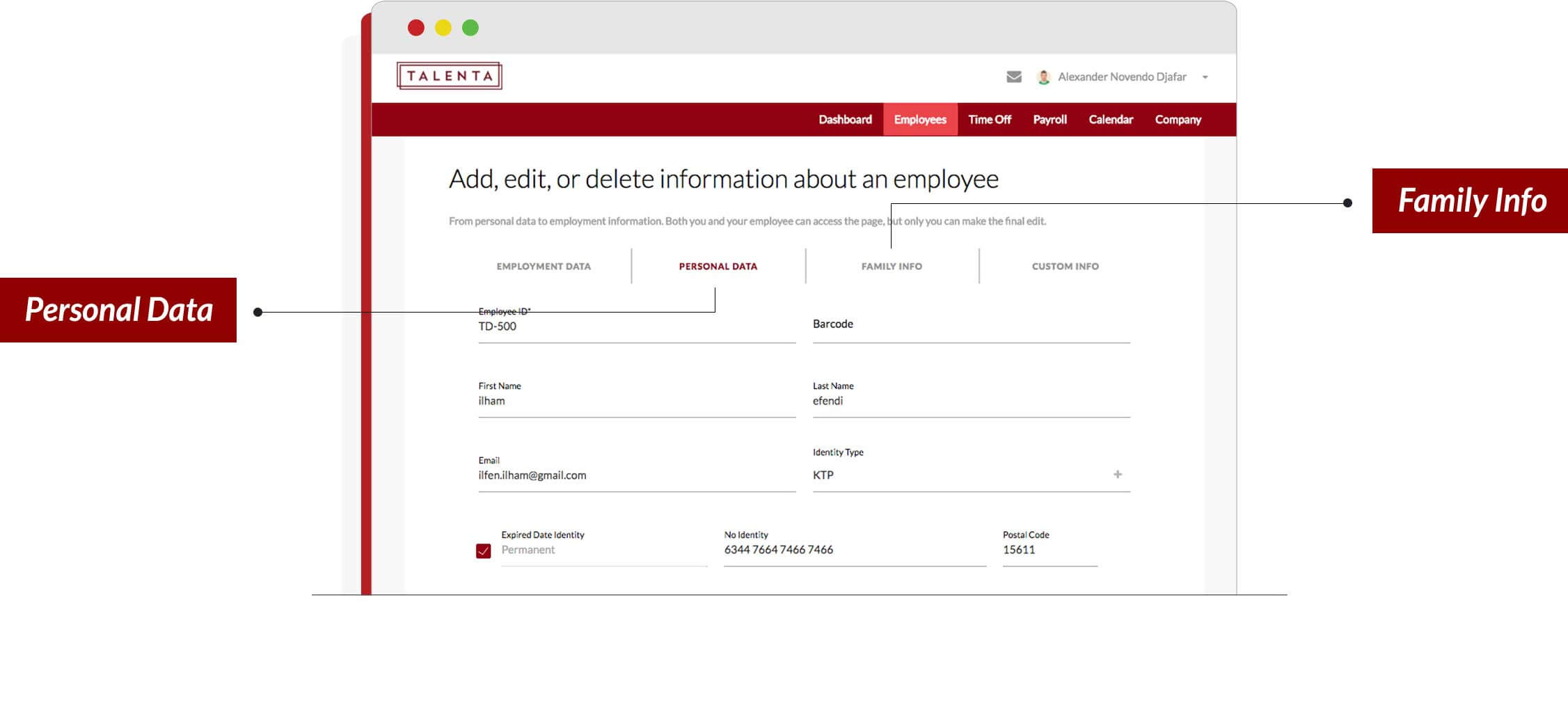 From address, KTP number, NPWP number, to family information. We store everything related to your employees here. Employees holding company's assets? Don't worry! We help you to keep track of that too.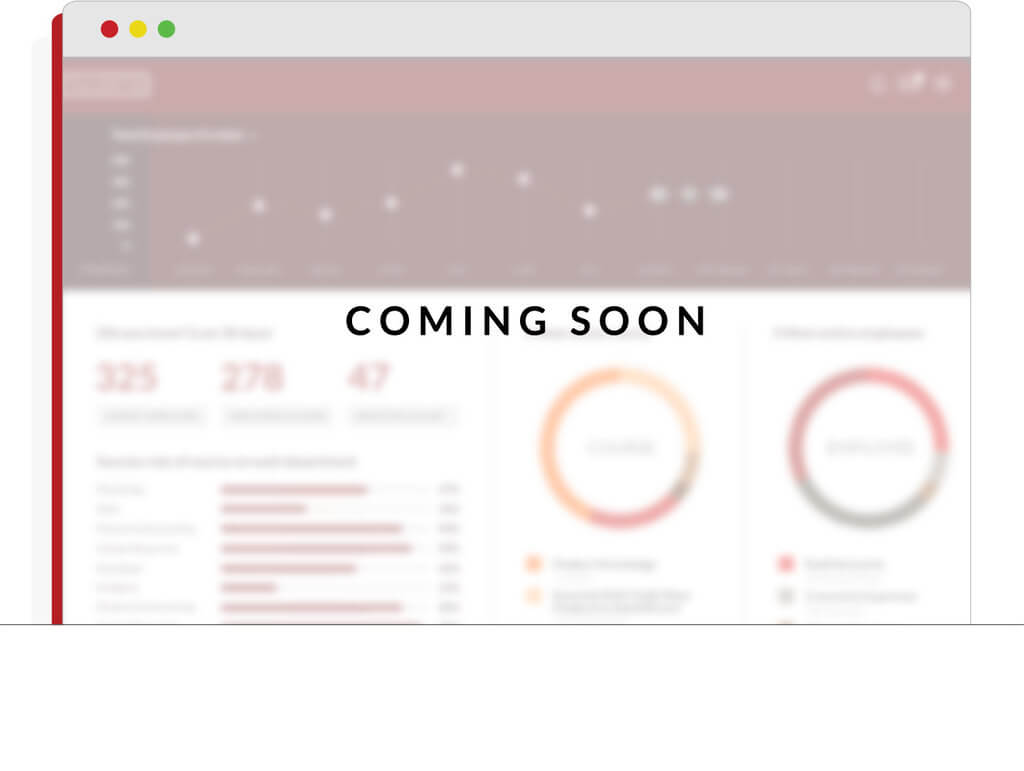 Create a high level data from percentage of male or female in a certain team, or your median age in the company, to which employee came on time and often came late. (coming soon)

<![CDATA[YII-BLOCK-BODY-END]]>